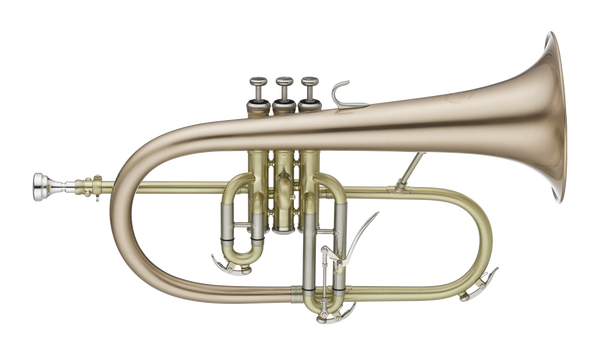 John Packer JP275SWST BB Flugelhorn
The John Packer JP275SWST was designed in collaboration with Smith-Watkins to ensure a high level of performance. Fitted with a specially designed Smith-Watkins leadpipe and a rose brass one piece bell, the JP275SW offers players that sought-after warm, mellow sound. Constructed from a high grade 80:20 brass, the JP275SW also features a trigger on the 3rd valve tuning slide to assist with tuning accuracy. The bottom sprung monel piston valves have a smooth action, and 3 water keys enable easy maintenance and cleaning of your instrument. Satin finish, includes mouthpiece and JP Pro case.
Comfortable in the hands of developing and professional players alike, the JP275SW is equally suitable for Brass Band, Jazz and Classical work.