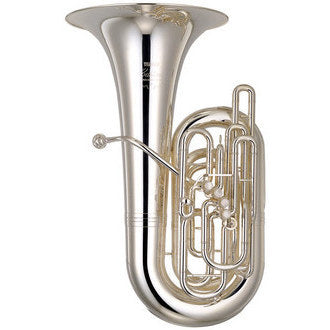 DEMO Yamaha YCB-822S Custom CC Tuba - Lower Price!
$ 16,253.99 USD
$ 12,825.00 USD
This demo is in our showroom and has been handled and played, so it may have a few very minor marks and surface scratches.
The Yamaha YCB-822S Custom CC tuba is a great all around horn for any setting. 4 front action pistons + 5th rotary valve. It includes a 5th valve slide extension that allows you to choose between a long whole step or 2 whole steps! Silver plated, and includes hard case with wheels and 67C4 mouthpiece.

Bore: 0.768"
Bell: 19 5/8"