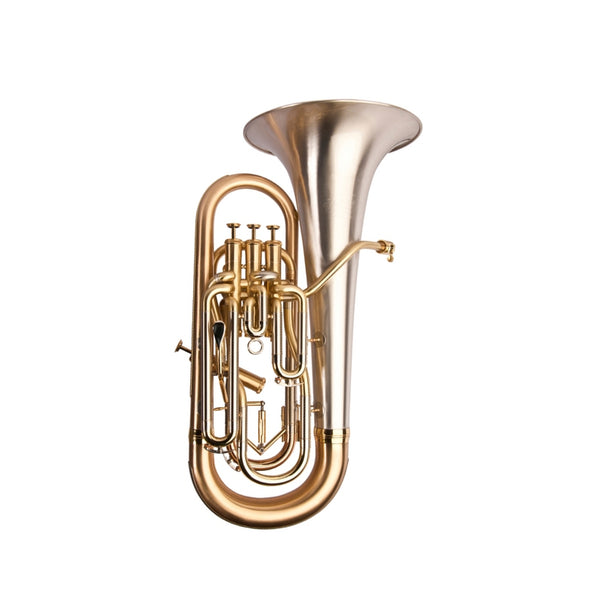 The Adams Custom Euphonium's highlights are its great resonance, huge power and full tone projection as well as a warm timbre in all registers. There are 3 different Series euphoniums (E1, E2, and E3) with custom options available for each.
PLEASE CALL US TO PRICE THE SPECIFIC OPTIONS YOU ARE INTERESTED IN.
Check out Adams' website to get more information on all options for these fine instruments!