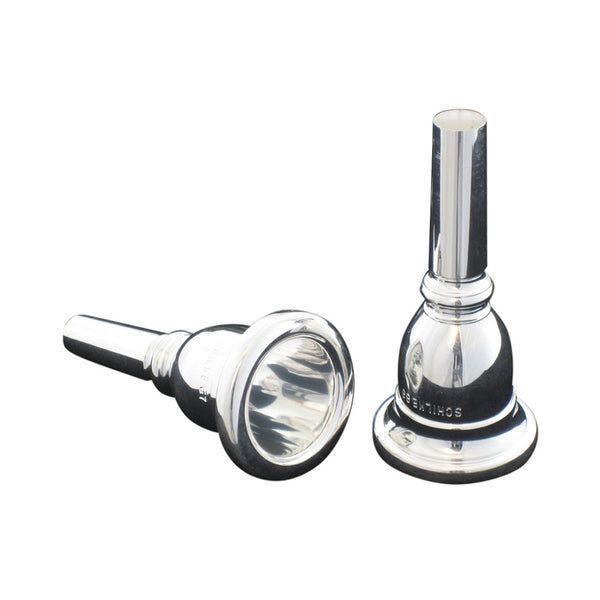 Schilke 52E2 Trombone/Euphonium Mouthpiece, Large Shank
Schilke 52E2 large shank tenor trombone/euphonium mouthpiece, silver plate.
With its extremely deep "E" cup and narrower, rounder #2 rim makes this mouthpiece an ideal symphonic choice for the robust player. Also a good choice for Euphonium player requiring more cup volume than the 52D.